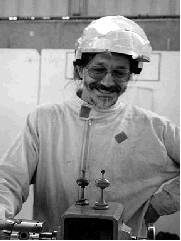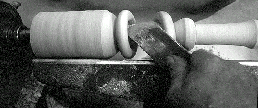 Dave Regester has been a professional wood turner since 1974 making one-off pieces and production kitchenware. He teaches woodturning both in his workshop and at other venues and has written many articles for "Woodturning" magazine.
He has had five books published:
"Woodturning; Step by Step"
"Turning Boxes and Spindles: Step by Step"
"Turning Bowls: Step by Step"
"Great Little Things To Make On A Small Lathe"
"Woodturning; an Individual Approach"
Dave is well known for his use of the skew but other interests include wet turning and turning burrs.